Locally Owned, Locally Loved
You Deserve to Love Where You Live.
New To Market

Who you work with matters

REAL ESTATE SERVICES
For over 40 years, Raffaelli Realtors has been the premier real estate company and a solid fixture in the Texarkana community, playing a large part in its growth and helping our neighbors find a place to call home. Today it is a household name, synonymous with buying, selling, or leasing properties. Founded by real estate innovator Steve Raffaelli, Raffaelli Realtors is locally owned yet nationally recognized for award-winning performance and commitment to our customers. Continuing Steve Raffaelli's legacy, his daughter Virginia Ann acquired Raffaelli Realtors, now Raffaelli Realtor – TXK Homes, in February of 2022.
Raffaelli Realtors – TXK Homes have unparalleled support and experience that ensures our home buyers and sellers will have exceptional service from open house to closing. Our culture is built on our commitment to excellence, ethics, and high standards. Our knowledgeable associates can help you make an informed decision on selecting the best house for you.
Meet your Realtors!

RAFFAELLI REALTORS
Our team of experienced real estate professionals has the knowledge, expertise, and resources to guide you through every step of the buying or selling process. We understand that every client's needs are unique, so we take a personalized approach to each transaction.
Whether you're a first-time homebuyer, looking to sell your current property, or searching for your dream home, we are here to help. We have a wide range of properties to choose from, and we can assist you in finding the perfect one that meets your specific requirements.
Let's Grab Coffee
We can discuss your real estate goals over coffee.
No strings attached, and take it from there.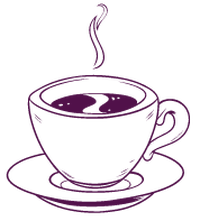 Work with Us
We are committed to the highest level of expertise, knowledge and service. Your real estate inquiries are important to us, so please expect a prompt reply.
Sign Up For My Newsletter